Back To Our Services
Garage Door Repair Houston is a garage door company that is known to be the best in the city. We are the best because we provide all garage door services at the best price. We are all well trained in all areas of garage doors, and hence, we offer high quality work quickly and efficiently. Therefore, if you are looking for the best garage door repair company, you don't need to search further. We are at your service.
Our company is located in the great city of Houston.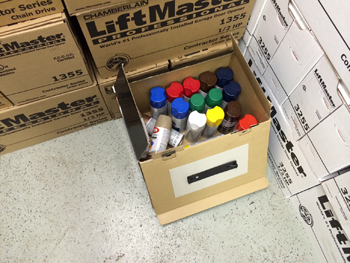 A garage door company should be able to do all garage door services that are related to a garage door. On the top of that list are garage door repairs. Our company engages on all kinds of repair, installations as well as replacements with precision and efficiency, responsibility and professionalism. Our technicians are qualified and certified to repair the damaged parts and replace the broken units. They are very well trained and they work fast and thorough, so that you can enjoy the conveniences of a well maintained and stable door.
One type of repairs that we do quite often is a broken spring repair. Garage door springs are an important part of every garage door. They are what allow the door to open and close without crashing down and possibly harming someone. These springs last about 10,000 cycles. If a spring breaks you need to change all springs at the same time. Do not ever attempt to fix garage spring on your own because they are dangerous and could cause bodily harm.
We do a torsion spring repair and an extension springs repair. These are the two types of garage door springs and we can replace either of them. We even carry the springs so you will never have to wait until we order the parts. Call our our company and tell us if you need a spring repair today.
Our techs will also repair or replace the cables and the tracks. These parts are also important to the operation of your garage door. We can do a garage door cable repair or fix a door off track in no time at all. Do not forget, we have all garage door repair parts on hand. When you call us, we can come out and do the repairs in one visit. We will do our best to never have to say we will come back and finish.
Our garage door company can also engage on a garage door replacement. If your garage door is cracked or you just want to update it, you can give us a call and we can show you a variety of options. Once you decide which garage door you would like, we will take the old door off and replace it with a new one. We can also replace the garage door panel or section of the door. Let our Garage Door Repair company know what we can do for you.
Back To Our Services